Leader in Corrosion Resistance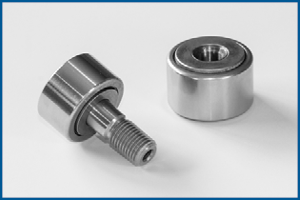 Looking to extend the life of your bearings in harsh environments? Carter introduced stainless steel cam followers and cam yoke rollers for both standard and specialized applications years ago. We now have more variations available from stock than anyone in the industry. 
All of our stainless bearings come standard with H1 food-grade lubricant and are manufactured from 440C stainless steel here in Grand Haven, Michigan. Carter also has the fastest lead times on customized options, whether it's a simple modified stud length or a fully custom solution for a specific application. 
Chrome-Plated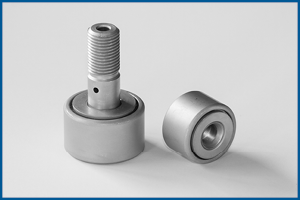 If you don't need a food-grade option, but would still like a more robust bearing, our chrome-plated cam followers and yoke rollers might be an ideal choice. Made from standard bearing steel, these are given a thin-dense chrome coating and a stainless steel rolling element to increase the bearing's natural corrosion and wear resistance.
Severe Environment
For especially severe applications, call and ask about our new XD15NW nitrogen-based stainless or check out our white paper on it here.