Neverlube™ Cam Followers and Cam Yoke Rollers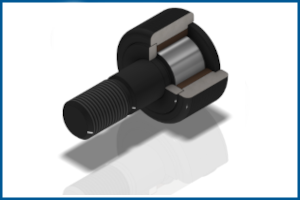 Carter's self-lubricating sleeve bearing provide continuous, dependable lubrication for the life of the unit. This advanced solution self-lubricating sleeve bearing has a heat-treated steel roller with an oil-impregnated, bronze bushing roller. 
Lower Cost and Less Maintenance
The permanent lubrication eliminates leakage due to over-lubrication, which is an important advantage in applications such as food processing and pharmaceutical manufacturing. Because there are no internal moving elements, Neverlube™ bearings offer trouble-free operation in a wide variety of applications, including situations where the equipment is subject to frequent wash downs.
Neverlube™ bearings offer many important benefits to engineers who are developing new equipment for special applications..